När jag tittar på Sky-teamets cyklar lägger jag märke till en text på cykelns överrör, väl synlig för cyklisterna när dom cyklar. Senare ser jag att samma text finns på tröjornas ryggfickor. En text som summerar ihop teamets syn på den dagliga kampen som cykelsporten är.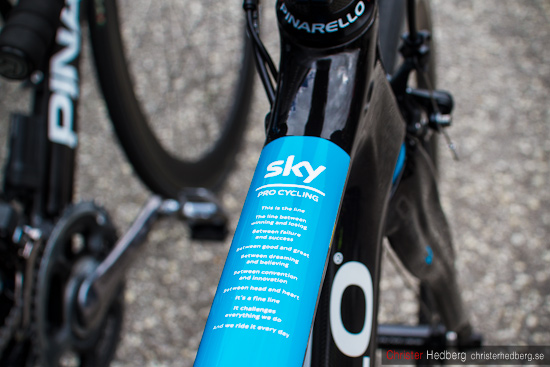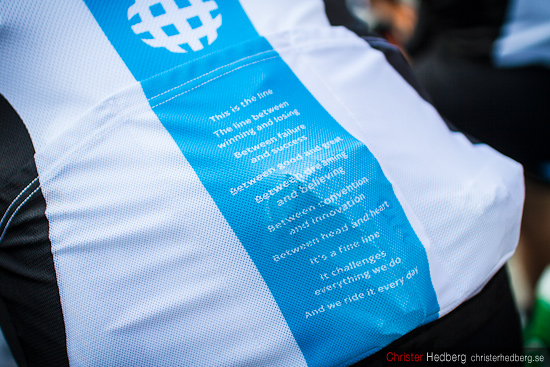 This is the line
The line between winning and losing
between failure and success
Between good and great
Between dreaming and believing
Between convention and innovation
Between head and heart
It's a finw line
And we ride it every day

» Se fler av mina bilder frÃ¥n Giro d'Italia

Vänligen länka tillbaka till denna sida om du använder någon av bilderna.