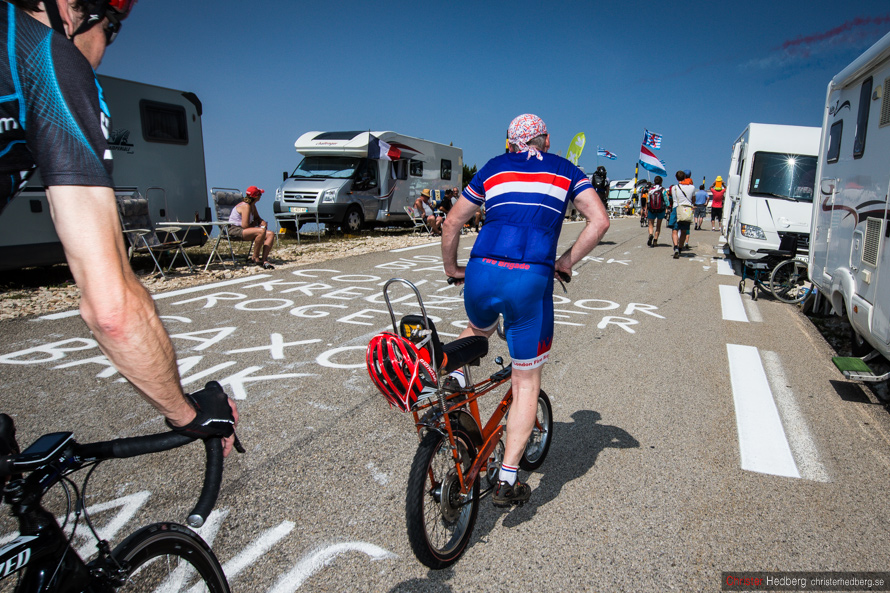 Hey, did that guy that just passed us ride a…? Noooo. Was he…? Really?!
I grab my camera and run up the road to catch him on photo. When most riders ride on light carbon fibre bikes, he is riding up Mont Ventoux on a chopper bike, complete with the long saddle and the frame mounted gear lever.
A few days later at Alpe d'Huez, we walk by a camper with an orange chopper at the back. Surely there can't be more than one orange 70's chopper bike at the Tour de France? And sure enough, the bike had been ridden at Mont Ventoux a few days earlier by the Brittish rider Mick Bell.
© Christer Hedberg | christerhedberg.se